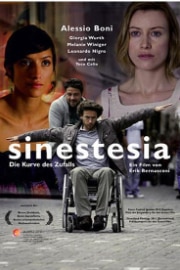 The month of October is dedicated to the Italian language, because the "Settimana della lingua italiana" is again taking place in Pristina. In the context of this week, which is mainly organized by the Italian embassy, we are showing the movie "Sinestesia" by the Ticino-based director Erik Bernasconi. Hence, we would like to cordially invite you to this movie screening with a subsequent aperitif on 20 October 2016 at 17:30 at the Italian embassy in Pristina (Rr. Mujo Ulqinaku 9, Pejton). We show the movie in the original Italian version with English, Albanian and Serbian subtitles. 
The event is free of charge. 
We would be delighted to welcome you to this event.