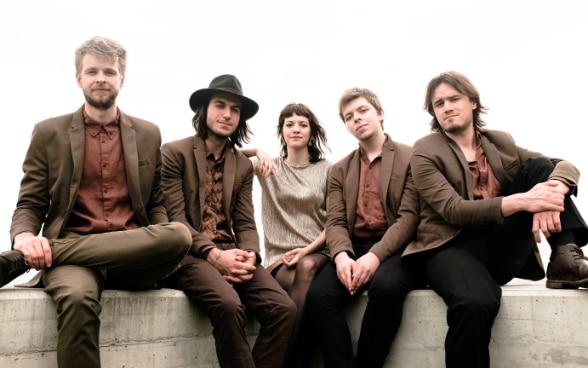 The Embassy of Switzerland has the pleasure to invite you to the Semaines de la Francophonie 2017 – Weeks of the French language 2017, which take place between Wednesday, 15 March and Friday, 31 March 2017. We would like to draw your attention to the following events which are organized by the Embassy of Switzerland: 
Concert of "Macaô", 16th March, 21.00, Hamam Jazz Bar in Prishtinë/Priština:
The Swiss quartet has become quintet and the project has grown with the awards. Today, they still want to transmit a cheerful catchy folk-pop, this time in French with a more accepted rock touch. Preview
Free entrance.
Screenings of the French Swiss film "Ma vie de Courgette" from Claude Barras:
Courgette is not a vegetable; he is a valiant little boy. He believes he is alone in the world when he loses his mother. But it is without counting on the encounters that he will do in his new life in the children's home. When you are 10 years old, having a group of friends, falling in love, there are lots of things to discover and learn. Preview
In French, subtitles in Albanian and Serbian, free entrance.