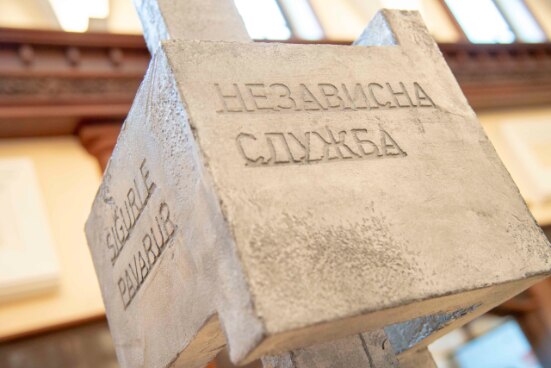 The new project, 'Parliament Support Programme', will assist the Assembly in its efforts to safeguard citizens' interests more effectively while applying more inclusive consensus-oriented debate and decision-making. This should bolster citizens' trust in the institution. Switzerland will share its experience and expertise through the involvement of the Swiss Parliamentary Services in the project.
"The project's indicative overall budget is 11 million Swiss Francs. Work will focus on strengthening the Assembly's parliamentary services, cross-party dialogue, executive oversight, quality legislative process, inclusive policy-making, and openness to citizens", stated Swiss Ambassador Sybille Suter. "To foster sustainability, Switzerland will contribute a portion of these funds to North Macedonia's state budget in order to upgrade and modernize the Assembly's IT infrastructure and transparency mechanisms."
''The Assembly aims to be an open, accountable, and modern Parliament which has independence from the executive," said Assembly President Talat Xhaferi, "we value our long-term cooperation with Switzerland and welcome the start of the Parliament Support Programme to help us achieve our strategic goals of professionalism, impartiality, transparency, independence, responsibility, and efficiency."     
Switzerland has been supporting the Assembly of the Republic of North Macedonia since 2007, helping establish parliamentary constituency offices and the Parliamentary Institute. The new 10-year project, "Parliament Support Programme" builds on this successful cooperation.