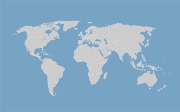 From 1 May 2012, consular services are handled by the Regional Consular Centre Madrid, attached to the Swiss Embassy there.
The following districts and countries are treated by this Regional Consular Centre:
Portugal
The autonomous regions of d'Andalucía, Asturias, País Vasco, Canarias, Cantabria, Castilla-La Mancha, Castilla y León, Extremadura, Galicia, Madrid, Navarra, La Rioja as well as the autonomous cities of Ceuta and Melilla.
Important:
the General Consulate in Barcelona is an exception. It continues to be responsible for the consular services in the following districts:
the autonomous regions of Aragón, Murcia, the Balearic Islands, Catalonia, Valencia and the Principality of Andorra.
Swiss citizens living in these districts should continue to contact the General Consulate in Barcelona.
General Consulate in Barcelona (de)
Information can be found on the websites concerned: