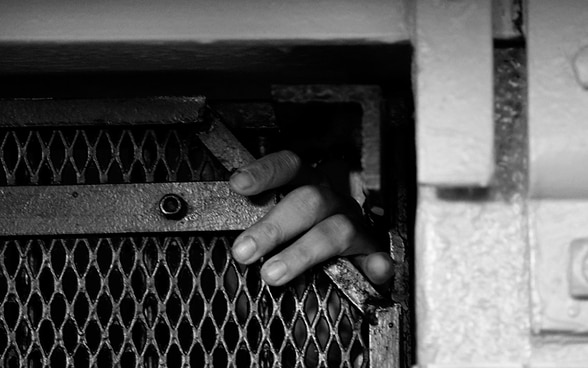 Switzerland categorically opposes the death penalty under all circumstances.
It contravenes human rights and is not a suitable means of deterrence or atonement. Switzerland therefore strives for the universal abolition of the death penalty together with like-minded states and partners from civil society as well as the judiciary and politics. Abolition contributes to the protection of human rights as well as peace and security in the world.
Whereas capital punishment was the norm a few decades ago, it is now the exception. Of the 199 countries in total, only 38 – just under 20% – still apply the death penalty in practice. Switzerland aims to contribute to this global momentum with its action plan, despite the debate in some countries on reinstating capital punishment.
Specifically, the FDFA has three goals:
• more countries will have abolished capital punishment by the end of 2019 than at present;
• fewer countries will enforce the death penalty and fewer executions will be carried out;
• the binding international minimum standards on the application of capital punishment should be complied with to a greater extent (e.g. death penalty only for the most serious crimes, no death penalty for minors).
The FDFA plans to achieve this through political advocacy, international initiatives and local projects. It will act on three levels.
At the first of these levels, it intends to engage with states directly to encourage them to abolish the death penalty or at least take steps in that direction. At the same time it wants to dissuade states from reinstating capital punishment.
Secondly, the FDFA is working to increasingly restrict the legal and political scope internationally for applying capital punishment. The focus here is a series of resolutions initiated by Switzerland at the UN Human Rights Council. These draw attention to the human rights violations inherent in capital punishment and call on states to protect the rights of those affected.
At the third level, the FDFA intends to step up cooperation with like-minded states and support key actors in the abolition movement, especially in civil society.
The action plan is based on the Federal Council's Foreign Policy Strategy and the FDFA's Human Rights Strategy. It is therefore systematically and coherently aligned with the various instruments available to implement Switzerland's foreign policy on human rights.
---
Further information:
FDFA Action Plan for the Universal Abolition of the Death Penalty 2017-2019
FDFA interactive

---
Address for enquiries:
Information FDFA
Bundeshaus West
CH-3003 Bern
Tel.: +41 58 462 31 53
Fax: +41 58 464 90 47
E-Mail: info@eda.admin.ch
---
Publisher: