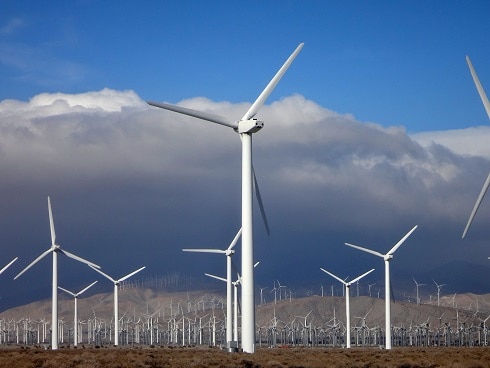 Albania's government announced plans to launch an auction for constructing wind power plants. This will be the first project to utilize wind for energy production contributing towards more sustainability and diversity in the country's energy supply.
The auction expected to be launched in the early part of 2021 is enabled by the Swiss State Secretariat for Economic Affairs (SECO) as a first step in a planned series of investments in wind energy initiated by the European Bank for Reconstruction and Development (EBRD) and the government of Albania.
"I am happy that this innovative energy auction in Albania will contribute to improve sustainable energy supply, enhance resilience to climate change and reduce greenhouse gas emissions. This is an inspiring model for promoting transparency, competitiveness and participation of private sector which will trigger new initiatives for scaling-up renewable energy investments in the country", said Patrik Meier, Deputy Head of Mission at the Swiss Embassy in Albania.
Matteo Colangeli, EBRD Head of Albania, said: "We are delighted to expand our partnership with the Albanian authorities to start up the wind power sector, building on the successful experience with solar. We are confident that transparent and well prepared tenders for wind can deliver attractive energy prices and quality investors for Albania".
Energy auctions are now a standard in implementing renewable energy projects: they ensure competition, transparency, cost reduction and private sector involvement. Swiss support made possible a study that maps potential sites for wind power plants and that also recommends how the auction process should be carried out. Further support will be provided to Albanian institutions in defining selection criteria, negotiation with bidders, and full auction documentation.
Albania's energy system relies almost exclusively to hydropower and therefore alternative sources such as solar and wind energy will ensure diversity and security, while also making the country more resilient to climate change factors and reducing energy costs.
The State Secretariat for Economic Affairs (SECO) is the Swiss government's leading office for economic affairs and international economic development cooperation. In the last two decades, Switzerland has provided CHF 40 million grant funding for Albania's energy sector.