Embassy of Switzerland in Cameroon
New Coronavirus
More information are to be found on the French Website.
For more information on the new coronavirus (COVID-19), kindly follow the information and recommendations of the national authorities, as well as those of the World Health Organization (WHO). 
In Switzerland, the Federal Office of Public Health (FOPH) informs the population about the new coronavirus COVID-19. 
Cameroon's borders are currently closed until further notice and it is no longer possible to travel. 
Everyone is advised to limit their movements to what is strictly necessary, scrupulously observe the rules of hygiene and avoid close contact. 
In case of any symptoms, please stay at home and contact the Cameroonian health authorities on 1510.
All Swiss nationals who are currently on touristic visits in Cameroon, Equatorial Guinea or Central African Republic are required to register on Itineris if they have not already done so. This will enable registered persons to be informed and enable them to be contacted if urgent matters arises.
For further information, you can also consult the FDFA website. 
In case of any emergencies, please contact the Swiss Embassy in Yaounde.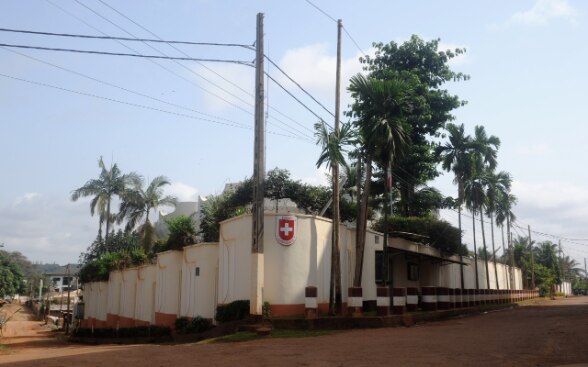 As the official representation of Switzerland, the Embassy covers all matters concerning diplomatic relations between the two countries. It represents Swiss interests in the areas of political, economic, financial and legal affairs, as well as science, education and culture.
Detailed information can be found on the French page.