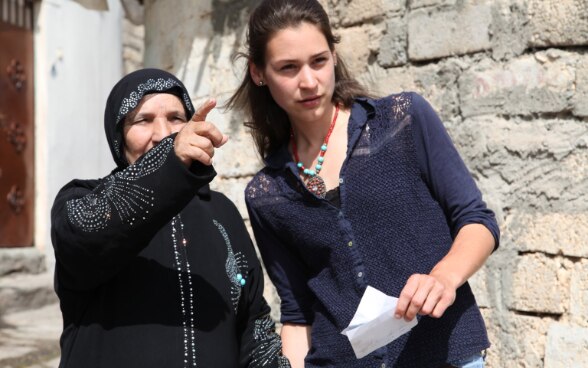 The Embassy of Switzerland in India, Apeejay School of Management & Apeejay Institute of Mass Communication in collaboration with Dwarka Collective present the film "The Swallow", followed by an interaction with film maker Mano Khalil.
The Swallow – A film by Mano Khalil
Switzerland |2016 | fiction | 102 min | original German with English subtitles
Time: 2.00 p.m. 
Mira, a young Swiss in search of her roots, travels to Iraqi Kurdistan, where she is confronted with terrorism, war crimes and street justice, but also with love. The film offers a journey to the breathtaking landscapes of Kurdistan, but also to the political reality of a region full of conflicts.
Under the "Distinctly Swiss" series, the Embassy of Switzerland features Swiss programs and interactions with travelling Swiss experts, authors, artists and musicians to promote dialogues between citizens of both countries.
About Mano Khalil: Mano Khalil is a Kurdish filmmaker. He lives in Switzerland. 1981-86 he studied History and Law at Damascus University. Between 1987-94, he studied film direction at the Film Academy in Bratislava. Until 1995, he freelanced for the Czechoslovakian and Slovakian television. He is director and producer. In 2012, he started the Frame Film production company in Bern. 
Mano Khalil will also participate at the Dharamshala International Film Festival 2nd to 5th November 2017, Dharamashala.