Sănătate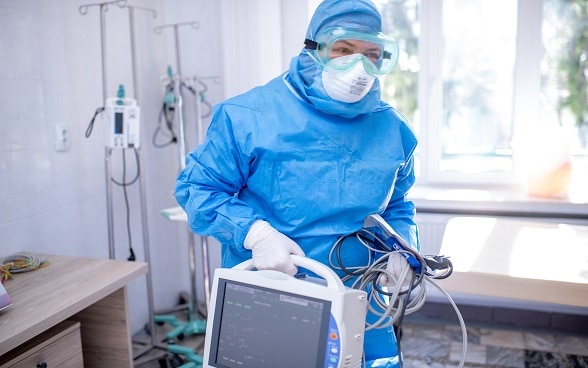 Datorită realizărilor sale din trecut și a bunei reputații, Agenția Elvețiană pentru Cooperare și Dezvoltare se află într-o poziție ideală pentru a sprijini Moldova în soluționarea lacunelor rămase în sectorul sănătății.
Agenția se implică în îmbunătățirea calității și accesului la serviciile de asistență medicală primară, schimbând accentul de pe îngrijirea centrată pe boală pe cea centrată pe pacient, sporind gradul de conștientizare a sănătății, promovând un comportament sănătos și consolidând mecanismele de responsabilitate. Se pune un accent deosebit pe corectarea inechității în ceea ce privește accesul la serviciile de sănătate și pe eliminarea diferențelor tot mai mari între sexe în ceea ce privește rezultatele în materie de sănătate, care afectează în mod negativ băieții și bărbații.

În ceea ce privește promovarea comportamentelor sănătoase, agenția va colabora cu comunitățile și APL-urile pentru a promova medii de sprijin pentru un stil de viață mai sănătos. Colaborăm cu profesioniștii din domeniul sănătății și cu organizațiile comunitare pentru a stimula bărbații femeile și copiii să joace un rol mai activ în îmbunătățirea propriei sănătăți. De asemenea, se depun eforturi pentru a îmbunătăți comportamentul oamenilor în ceea ce privește căutarea de asistență medicală și pentru a crește încrederea acestora în sistemul de sănătate.

La nivel național, Guvernul Elveției va contribui la reforma serviciilor de sănătate publică, care are ca scop mutarea accentului de la controlul sanitar în principal la promovarea și prevenirea sănătății.

Detailed information can be found on the English page.