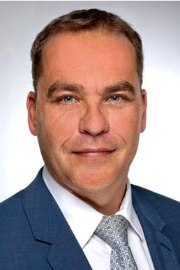 Dear Swiss citizens,
Dear friends of Switzerland,
Grüezi, Bonjour, Buongiorno, Bun di, Salam aleikum!
Welcome to the official website of the Embassy of Switzerland in Qatar where you will find information about Switzerland and the services the Embassy provides.
The Embassy of Switzerland in Qatar officially opened in April 2013 and will celebrate its first decade of existence, coinciding with fifty years of bilateral diplomatic relations in 2023. It offers the whole range of diplomatic and consular services and is issuing thousands of visa mainly for Qatari and Kuwaiti citizens visiting Switzerland.
Despite cultural differences, the Swiss Confederation and the State of Qatar have much in common: We are both small countries by size and population, but playing important roles in international politics and business. Hospitality and quality are key for us and we both welcome high-level international events in the fields of politics, economy, science and technology, culture, media and sports.
The Embassy is here to strengthen bilateral ties in all fields of activity and on all levels. Please contact me or my dedicated team for any help or information you might need or any suggestion you may have. 
With kind regards  
Peter Hafner
Chargé d'affaires a.i.