Launch of the "Improvement of the Local Self-Governance System in Armenia" Program's Second Phase
Article, 27.09.2019
The Swiss Government will extend its support to the government of Armenia in delivering public services to the population in a more efficient, transparent, and democratic manner. It approved a grant of around US$ 7.9 million for the period 2019-2022.
Upon invitation of the Swiss Agency for Development and Cooperation (SDC) and the Ministry of Territorial Administration and Infrastructure of the Government of Armenia (MTAI), the launch of the "Improvement of the Local Self-Governance System in Armenia" program's second phase took place in Yerevan on September 26, 2019.
Their Excellencies Minister of Territorial Administration and Infrastructure of the Republic of Armenia Suren Papikyan, Ambassador of Switzerland to Armenia Stefano Lazzarotto and Ambassador of Germany to Armenia Dr. Michael Banzhaf welcomed the guests and presented their vision of the Program, highlighting the importance of the support of Swiss and German governments on the path of strengthening local democracy.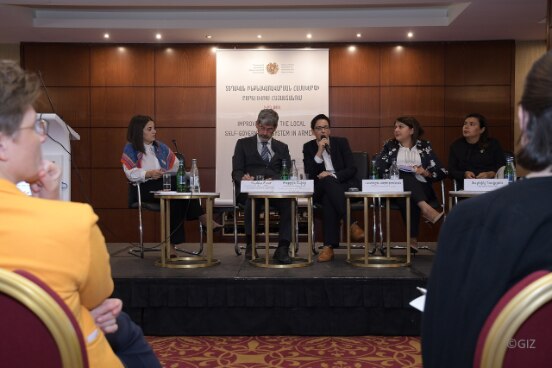 In the welcome speeches it was especially underlined that through the project directed at the improvement of the capacities of the local self-government bodies in Armenia a series of powers will be transferred to the local authorities as a result of further decentralization. 
Werner Thut, Deputy Regional Director of the Swiss Agencies' Regional Program South Caucasus, stressed the fact that "under the guidance and with the support of the program, Armenia now disposes of a sectoral policy on "Territorial Development and Decentralization". He further stressed that the Government's policy in this area is guided by a realistic and long-term oriented political strategy, which is jointly agreed between the international community and a GoA which showed reliable leadership over many years. The overall investment of funds in the reform amounts to more than US$ 70 million. 
Minister Papikyan mentioned that the political changes and systemic reform in the country attached a great importance to the role of local self-governance. The local democracy and the public opinion at the local level should make a constitutive part of the democracy throughout the country.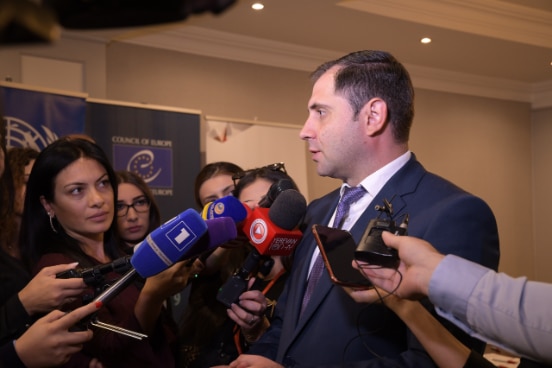 "The improvement of local self-governance and development projects are key areas of cooperation with international partners on the agenda of the Republic of Armenia. As a result of the successful cooperation, we have managed to implement a series of projects directed at strengthening local capacities, that we are today proud of," stressed the Minister.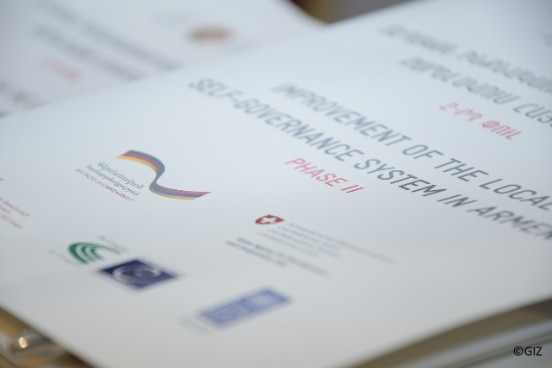 The event was attended by representatives of the diplomatic corps in Armenia, international organizations, regional governments, municipalities and civil society, as well as local media.
The "Improvement of the Local Self-Governance System in Armenia Phase II" program is co-financed by the Swiss Agency for Development and Cooperation (SDC) and the German Federal Ministry for Economic Cooperation and Development. The program will be implemented by the Deutsche Gesellschaft für Internationale Zusammenarbeit (GIZ) GmbH, United Nations Development Programme (UNDP) and Council of Europe (CoE).