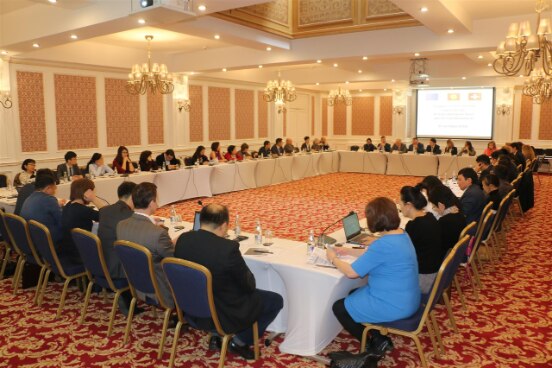 The one-day seminar will focus on sharing reports and studies on ongoing Public-Private Partnership projects as well as providing participants with recommendations concerning what type of approaches the Kyrgyz Government could consider when introducing PPPs in different sectors of the economy.
The seminar consists of two parts, the first of which will involve presentations delivered by Mr. Enrico Grassi, Principal Auditor of the European Court of Auditors, and by Mrs. Simrit Kaur, Professor at the University of Delhi. Keynotes will also be heard from the Development Partners and representatives of the ministries of the Kyrgyz Republic.
Presentations will then be followed by a relevant panel discussion with representatives of the Kyrgyz government, civil society, private sector, expert groups, research institutions and development partners. The panel will discuss how to avoid pitfalls and ensure a successful approach to Public-Private Partnership that will yield positive results for the whole of Kyrgyzstan. After the presentations and panel discussion, a Q&A session will follow.
As stated in the most recent Development Program of the Kyrgyz Republic «Unity, Trust, Creation», between 2018-2022, the Kyrgyz Government is committed to developing Public-Private Partnerships with the intention of increasing domestic supply of services and bridging gaps in infrastructure. Such partnerships have been considered a viable option for providing goods and services, which are conventionally supplied by the public sector.