Embassy of Switzerland in Nigeria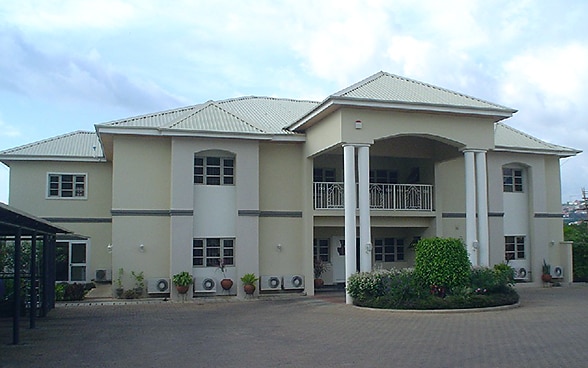 As the official representation of Switzerland, the Embassy covers all matters concerning diplomatic relations between the two countries. It represents Swiss interests in the areas of political, economic, financial and legal affairs, as well as science, education and culture.
On June 23, 2021, the Federal Council decided to lift the entry restrictions for persons from third countries who are vaccinated
For fully vaccinated third-country nationals, the regular entry requirements will apply again from June 26, 2021.

Entry restrictions continue to apply to foreign nationals who are not vaccinated and are without rights of free movement, entering from risk countries or regions and who do not belong to any of the exceptional categories of the Covid 19 Regulation 3.

For additional information, please consult the webpage of the State Secretariat for Migration (SEM).

In response to the COVID-19 pandemic there are special rules for people entering Switzerland. Please refer to the information of the Federal Office of Public Health (FOPH).
To see what rules apply to your own particular situation when entering Switzerland, consult the online Travelcheck.
Travel Admin App
Travel safely and relaxed with Travel Admin, the FDFA's travel app.
The Travel Admin app provides ideal support in preparing a trip. The app also offers useful information and services for people travelling, not only in case of a crisis. But if the crisis does occur, the app can become a particularly valuable tool: The app has proven its worth, for example, in the context of the coronavirus crisis in organising the return journey of blocked Swiss travellers.

Please register with the Travel Admin App and check the Link What does the FDFA advise?