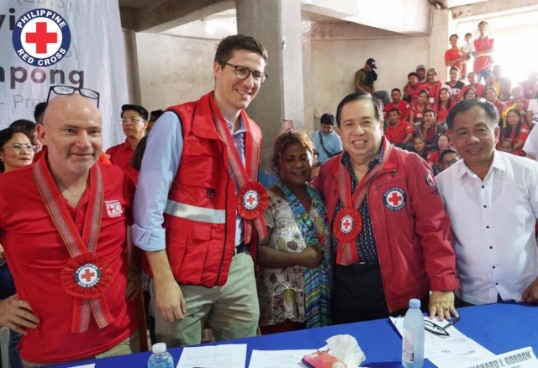 Switzerland has a long tradition of providing humanitarian aid around the world. In the Philippines, Switzerland augmented government's response and rehabilitation efforts after typhoon Yolanda/Haiyan in 2013-14. In the aftermath of typhoons Ompong and Ursula, Switzerland supported the Philippine Red Cross through substantial financial assistance.
The Swiss Embassy  could witness first-hand the positive impact of PRC activities on the affected communities. Concretely for instance, Switzerland's contribution helped reduce the risk of waterborne and water related diseases in targeted communities in Cagayan.
Did you know that it was a Swiss – Henry Dunant – who founded the Red Cross? The International Federation of Red Cross and Red Crescent Societies (IFRC) is based in Geneva, the Swiss city often referred to as the "world's humanitarian capital". This manifests as to how humanitarian aid and norms as well as international solidarity have long been part of Swiss values and priorities.