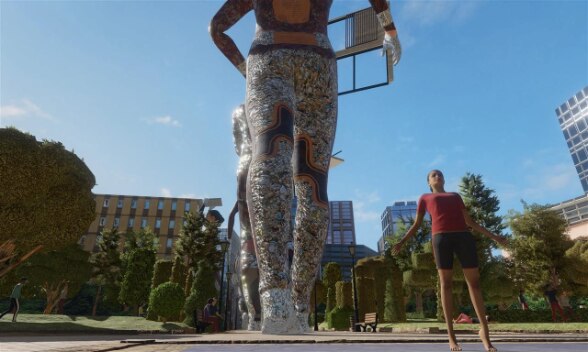 The Embassy is pleased to present VR_I Cie Gilles Jobin and Artanim at Singapore International Festival of Arts (SIFA) from May 28th to 30th at The Arts House.

Gilles Jobin has created the first ever choreographic work in immersive virtual reality. With VR_I, the choreographer invites the audience for a unique sensory experience. Equipped with virtual reality headsets, five visitors at a time freely navigate a real world inhabited by virtual dancers.
For the first time ever, a choreographer combines dance with immersive virtual reality in a work that provides viewers with a unique sensory experience. Blending art with technology, VR_I resulted from the encounter between Gilles Jobin and the founders of Artanim, Caecilia Charbonnier and Sylvain Chagué, motion capture technology experts and virtual reality pioneers in Switzerland and abroad. In association with them, Gilles Jobin developed VR_I, a work in which the creator questions our perception of reality and enters new unexplored and unchartered territories for contemporary dance.
Please register here
Opening hours 10:00am to 9:00pm 
Not accessible for children under 8 years old