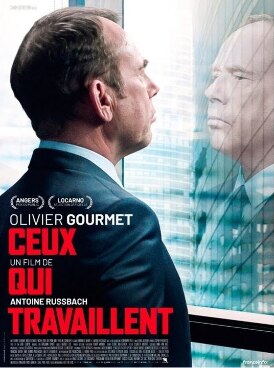 This event is cancelled
Film Premiere in Singapore: Ceux qui travaillent/Those who work
Friday, 27 March 2020, 8 pm
Save the date for the award-winning 2018 drama 'Ceux qui travaillent', directed by Swiss filmmaker Antoine Russbach. Starring well-known Belgian actor Olivier Gourmet, it scored big on last year's Swiss Film Awards (Swiss version of the Oscars), winning prizes for best film, screenplay, cinematography and supporting actor.
Synopsis:
Following an act of gross misconduct, Frank's position at a maritime freight company where he had been employed for 20 years, is immediately terminated. For Frank, who has dedicated his entire life to moving up the ladder of success, admitting the reason for his dismissal to his wife and family is impossible. From working with a career coach to phases of solitary wandering, he begins a period of self-reflection that will push him to reconsider all his values.
Venue
Alliance Française, Le Théâtre
1 Sarkies Road, 258130 Singapore
Language
French with English subtitles, 101 min, rating: PG13

Tickets
$13 for Alliance Française members, $15 for non-members

This event is cancelled
Contemporary Circus Show Gasp (Respire)
Saturday, 28 March 2020, 5.30 pm to 6.30 pm

Through the ingenious use of lamps and projectors, the Swiss circus troupe Circoncentrique create an intimate and mysterious universe full of mesmerising rotations in 'Gasp'. This poetic and acrobatic whirlwind will make you, well, gasp!
Venue
Alliance Française, Le Théâtre
1 Sarkies Road, 258130 Singapore
Admission is free