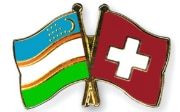 The new Phase of the Skills Development Project (SDP) in Uzbekistan contributes to the improvement and further development of the Vocational education and Training system by strengthening linkages between the training offer and the demand of the labour market and the coordination among involved Ministries and agencies. 
The previous three Phases of the Skills Development Project, which lasted from 2004 until February 2015, were acting at college level in automation and water related professions. The activity was focused on the development of cooperation between colleges and enterprises to create more job opportunities for students. In addition, it built the capacities of colleges' management and teachers/masters.
The project involved 11 vocational colleges in rural areas of Andijan, Namangan, Fergana and Tashkent provinces.  It developed occupational standards responding to the requirements of current water management needs.
The new Phase will involve 4 colleges in Syrdarya and Samarkand regions and develop curricula for 2 new professions in water supply. It will also continue to provide trainings for unemployed in accordance to revised programs, so that they will have better chances to get employed.  All these opportunities are valid particularly for women, since they benefit for a special support also within this Phase of the Project.
Tashkent, Uzbekistan