Consulate General of Switzerland in Sydney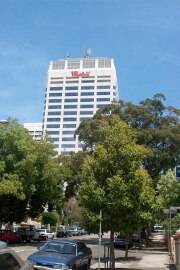 CORONAVIRUS (COVID-19)
As we are in a rapidly evolving situation, the Embassy and the Consulate General strive to provide the Swiss citizens with the most recent information. Please note that regulations can change quickly and sometimes without prior notice.
The Embassy and the Consulate General are aware of the difficult situation that many of our citizens currently encounter. We are making every effort to respond to the many written and telephone inquiries quickly. For any consular assistance please contact us by calling on weekdays during working hours (02 8383 4000) or by writing an e-mail anytime to sydney@eda.admin.ch in order to make an appointment. Please also consult this website for new information regularly. We thank you for your understanding and patience.
The Swiss government recommends that Swiss travelers abroad return home as soon as possible. Qatar Airways is currently offering flights from different locations in Australia ("We will get you home": www.qatarairways.com). Please consult their website for more information. There is no other repatriation flight to Switzerland planned from Australia.
We advise all Swiss citizens in Australia to comply with the recommendations and regulations of local authorities, the Department of Health and the Department of Home Affairs. Please keep yourself updated.
Please also follow the travel advice "Focus novel Coronavirus (COVID-19)" of the Swiss Federal Department of Foreign Affairs (FDFA) (FDFA Travel Advice "Focus novel Coronavirus"), the Swiss Federal Office of Public Health (FOPH) and the World Health Organization (WHO).
IMPORTANT INFORMATION "VISA FOR SWITZERLAND"
Due to the current situation relating to the Coronavirus outbreak, the Swiss Federal Council has decided on 18.03.2020 to stop with immediate effect the issuing of all Schengen as well as National visas for Switzerland until 15.06.2020. No visa applications will be accepted.
All foreign nationals including citizen of EU/EFTA countries who are already holders of a Swiss residency permit, a cross border permit or of a Legitimation Card, can still enter Switzerland upon presentation of their valid residency permit. Swiss citizen can enter Switzerland at any time.
Foreign health workers, whose travel is of public interest to Switzerland, can send a requests with the necessary proof to our Consulate for consultation.
In the meanwhile, updates on the situation of the Novel Coronavirus in Switzerland can be found on the newsfeed of the Swiss Federal Office of Public Health (FOPH) and the Department of Foreign Affairs, travel advice, "Focus Corona Virus".