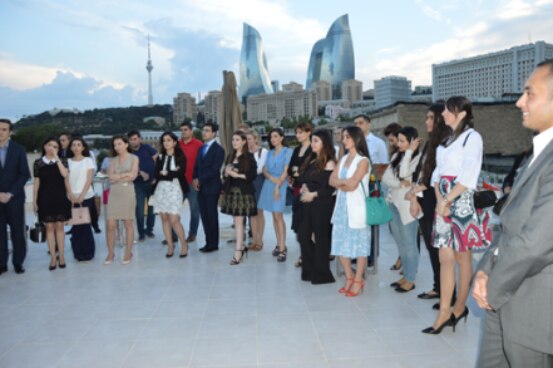 The Embassy of Switzerland in Baku organizes a reception for Swiss Alumni and for CEOs of Swiss companies in Azerbaijan. The event will take place on 7 September 2018 at the Swiss Residence in the Old City. Alumni with educational background from Switzerland and CEOs of Swiss companies in Azerbaijan will come together to expand their networking, as well as to further deepen the close ties between Switzerland and Azerbaijan.
This is the second Alumni networking event by the Swiss Embassy. In 2017, more than 50 students gathered together in a friendly atmosphere establishing contacts with the embassy and widening their network. 
All former Azerbaijani students who completed all or part of their education in Switzerland are invited to the event. Those who has not received the previous invitation may contact the Embassy via bku.vertretung@eda.admin.ch for further information.