Consulate General of Switzerland in Valletta
Extraordinary closure
The Embassy of Switzerland in Rome will be closed on Wednesday 13 December 2023 for operational reasons. For urgent inquiries, please contact the FDFA Helpline: +41 800 24-7-365 or +41 58 465 33 33.
Important message concerning access to the counters of our representation
Please note that the counters of this representation are currently accessible to the public by appointment from Monday to Thursday from 09:00 to 12:00. Appointments can be requested by phone at +39(0)6 809 571 or by email at roma.consolato@eda.admin.ch.
This representation supports Swiss citizens who find themselves in need because of illness, an accident or theft while travelling. It also informs the responsible Swiss representation.
Please note that honorary representations do not have consular authority and therefore can not issue visas and Swiss passports nor act as a notary or handle civil status events.
You can find the responsible Swiss representation in the contact box on the right under "Remarks/Consular district".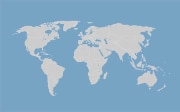 Services and visa
All consular services and visa issues are provided by the Embassy of Switzerland in Rome/Italy.