Consulate General of Switzerland in Valletta
COVID-19
Information for travellers to Switzerland
Mandatory quarantine for persons arriving from Malta as of 20.08.2020
From 15 June, border controls at all land and air borders between Switzerland and the other Schengen states will be lifted. From then, normal entry requirements will apply again:
to all citizens of a Schengen state
to persons with rights of free movement
to third-country nationals who do not require a visa who are already legally resident in the Schengen area
to third-country nationals who require a visa who are already legally resident in the Schengen area because they hold a Schengen residence document.
Current situation in Switzerland
Entry to Switzerland - State Secretariat for Migration SEM
Information for travellers to Malta

Reopening of Malta Airport on 1 July 2020
On 1 July 2020, Malta International Airport will be resuming operations to a limited number of countries, including Switzerland.
Travel advice for Malta (French)
Re-open Eu - Malta - information from the European Union about the re-opening of Europe
Certificate of life OASI
Swiss citizen: Due to the pandemic COVID-19, the Central Compensation Office (CCO) in Geneva will exceptionally accept the certificate of life to be filled out and signed by the social security holder himself/herself by 31.12.2020. The certificate can then be sent with a copy of a valid identity card or passport directly to the CCO by e-mail at the following address: sedmaster@zas.admin.ch

This representation supports Swiss citizens who find themselves in need because of illness, an accident or theft while travelling. It also informs the responsible Swiss representation.
Please note that because this is an honorary representation without consular authority, it does not issue visas or Swiss passports.
You can find the responsible Swiss representation on the right of this page under "Consular district".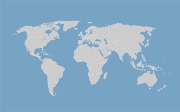 Services and visa
All consular services and visa issues are provided by the Embassy of Switzerland in Rome/Italy.