Consulate General of Switzerland in Valletta
COVID-19
The Swiss Embassy remains operational. We are available by phone at the number +39 06 809 57 1 and by e-mail on roma@eda.admin.ch
Certificate of life OASI
Due to the pandemic COVID-19, the Central Compensation Office (CCO) in Geneva will exceptionally accept the certificate of life to be filled out and signed by the social security holder himself/herself. The certificate can then be sent directly to the CCO by e-mail at the following address: sedmaster@zas.admin.ch
Information for Swiss travellers
As of March 16th 2020, the Federal Council reccommends to all Swiss travellers abroad to return to their place of residence, as long as it is still possible, by commercial or private means of transport. Swiss travellers abroad are requested to register on the App Travel Admin.
This representation supports Swiss citizens who find themselves in need because of illness, an accident or theft while travelling. It also informs the responsible Swiss representation.
Please note that because this is an honorary representation without consular authority, it does not issue visas or Swiss passports.
You can find the responsible Swiss representation on the right of this page under "Consular district".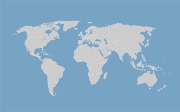 Services and visa
All consular services and visa issues are provided by the Embassy of Switzerland in Rome/Italy.