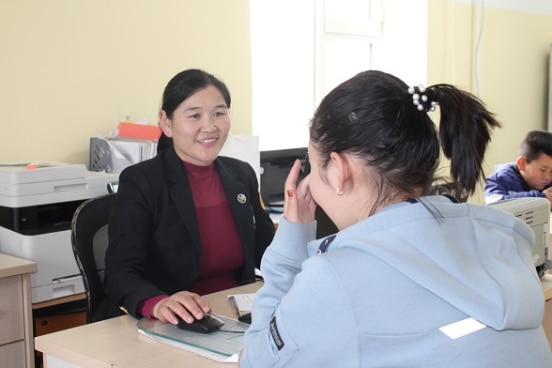 SDC is proud to see herders are accepting the taxes, and tax revenues have already been spent at the soum level to improve herder livelihoods, maintain wild habitats and livestock health, and protect the environment. It has been a great success. Let's start with the facts:
Mongolian livestock reached 70 million by the end of 2021. As the number of livestock increases, grazing and environmental issues are raised. The number of livestock needs to be reduced to improve quality and breeding and to protect pastures. Mongolians still practice traditional nomadic herding, switching pastures during the four seasons.
The tax will be a source of Local Development Fund (LDF) financing and collected in accordance with the Law on Livestock approved by Parliament, and expenditures are regulated by LDF regulations, with 12 specific areas of priority for consideration. The taxes paid by herders are only spent on herders' proposals for improving the livestock sector and rangelands.
We would like to share some insights from Ms. Nasanjargal Demid, a state tax inspector for the Bayangol soum Governor's Office in Uvurkhangai Province. We had the chance to talk to her about her experiences with this new tax. Nasanjargal is an expert in her field. After graduation, she started her career in her native county and now works as a tax inspector. She is in charge of implementing the new Law on Livestock and usually works with government specialists and bagh (a county subdivision) governors to promote the law. After participation in the third Sustainable Livelihoods Project (SLP 3) workshop on the livestock tax, it became easier to promote and provide information to herders about LDF procedures and tax spending.
The livestock tax is set by local Citizens' Representative Khurals (CRKs) for each type of livestock, set between 0-2,000 MNT for each head of livestock, according to the characteristics of local pastures and livestock. In Bayangol soum, they set the tax at 1,000 MNT for each horse and goat, 800 MNT for each cow and sheep, and 500 MNT for each camel. Because horses and goats cause more damage to pastures, the highest tax was set. Camel herds have the lowest numbers compared to other herds, so they were set at the lowest level to increase camel numbers. 
As for sheep, Bayangol has a regional breed, and a policy of increasing and improving the quality of this breed is being followed. The state's wool incentive is also higher for this breed of sheep.
The soum's tax rates are much higher than other soums in the area because the number of livestock in the soum exceeds the pasture carrying capacity by several times at 221,000 head of livestock.
Nasanjargal worked with bagh governors and soum civil servants to organize several events on LDF and livestock tax implementation and inform citizens to increase their participation. Her daily explanation and provision of information to herders and citizens who come to receive government services has become the basis for giving residents the correct understanding and familiarization with new practices.
"It's rare for herders to oppose the new taxes because now everyone understands that the tax will be the LDF's resources and spent on their proposals to improve their livelihoods, habitats, livestock issues, and protect the environment." – D. Nasanjargal
In the first half of the year, the bagh governors ask citizens to vote on proposals for spending the year's tax revenue according to LDF operational procedures. These proposals are then discussed at a Citizens' Public Meeting (CPM) to be prioritized and approved by citizens. 
Last year, the citizens and herders of Bayangol soum proposed spending the tax revenue on investments such as fencing green fodder areas, creating grass reserves for severe winters, and repairing old wells.
In 2021, when the Law on Livestock came into effect, due to the COVID-19 pandemic, the soum CRK decided to reduce livestock taxes by 50 percent, exempting herders from livestock taxes for the first half of the year. In this way, it was estimated that 130 million MNT would be collected in the last six months of the year, with 110 million MNT (84 percent) saved for LDF investment. The LDF will be spent in 2022 based on citizens' 2021 proposals.
"There are no difficulties because the bagh governors closely cooperate with citizens in terms of tax collection, communications, and promotion of the law. The only issue is that since tax statements are submitted electronically, and there are no internet networks or computers in the countryside, the lack of knowledge among herders in this area is a big problem."
To solve this problem, she asks the bagh governors for help with supporting herders to submit their statements. Bayangol soum has a population of 3,900, and more than 80 percent of all households are herders or households with livestock. 
"It's not easy to fill out and submit statements for every person's account during the tax filing period."
There was 20 million MNT in receivables for tax collection in 2021, mainly for soum residents, but there are also people who work and temporarily reside in the province center, the capital, or other provinces. 
In the future, soum administrators will pay special attention to the protection of pastures, encourage the cultivation of green fodder on the 0.07 hectares of winter camp land owned by each family, reduce the number of animals harmful to pastures by setting a higher tax, raise and multiply useful breeds, and prevent natural disasters and risks.  
"Now, herders are asking us questions such as: What exactly will these taxes be spent on? Is it possible for our bagh's collected money to be spent only on our bagh? From this situation, we notice an increase in citizens' participation in monitoring, not only voting on the LDF process."
We would like to thank Ms. Nasanjargal for her time and wish her success in her exciting and important work.
For more information on the LDF application