Embassy of Switzerland in Oman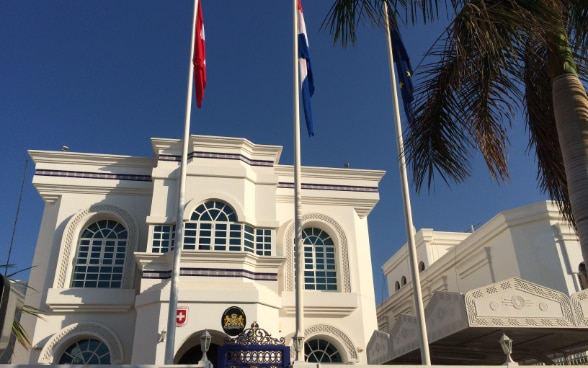 As the official representation of Switzerland, the Embassy covers all matters concerning diplomatic relations between the two countries. It represents Swiss interests in the areas of political, economic, financial and legal affairs, as well as science, education and culture.
President of the Swiss Confederation Alain Berset: National Day 2023 greetings for the Swiss abroad
© Federal Department of Home Affairs
COVID-19: INFORMATION ABOUT TRAVEL TO SWITZERLAND
There are currently no entry restrictions due to the COVID-19 pandemic. No proof of vaccination, recovery or testing is required for entry into Switzerland.
To see what rules apply to your own particular situation when entering Switzerland, consult the online «Travelcheck»
COVID-19: IMPORTANT INFORMATION FOR SWISS TRAVELERS IN THE SULTANATE OF OMAN
The World Health Organization has declared the spread of the coronavirus (COVID-19) a pandemic. There is a risk of infection in all regions of the world. The Federal Council therefore recommends to avoid non-urgent travel to countries with a variant of concern.
Please register in the Travel Admin App (Itineris); if you are currently travelling to Oman as a tourist (not intended for permanent residents). This will enable the Swiss Embassy in Oman to contact you if required. Please make sure that the date of your trip is updated and delete the entry of your trip in the app or online after your return to Switzerland.

Situation in Oman
According to the latest regulations issued by the Supreme Committee for dealing with COVID-19, all restrictions have been lifted for travelers arriving in Oman.

Visas can be obtained either electronically before departure or also on arrival at the airport in Muscat.
The situation regarding the coronavirus in Oman, like everywhere, can change rapidly. Therefore, please keep updated on further measures taken by the Omani government on these channels.
Information on the COVID19 situation and travel advice:

Further relevant sources of information can be found here: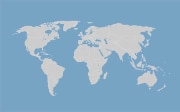 Services and visa
All consular services and long term visa are provided by the Embassy of Switzerland in Saudi Arabia.
Short term Schengen visa to Switzerland are provided by the VFS Joint Visa Application Centre for the Netherlands Embassy in Muscat Oman.