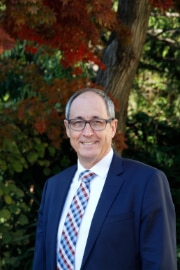 Dear visitor,
Let me welcome you to the website of the Embassy of Switzerland in Serbia.
The country I represent is in many ways comparable to my host country: roughly similar in size and population, landlocked, at the crossroads of many cultures, proud of its traditions and lucky to have a famous tennis star to represent universal values of sportsmanship across the world !
Our bilateral relations are strong, including thanks to the presence of a large Serbian community living in Switzerland and the contributions of many citizens of dual nationality in both our countries. Switzerland is an important investor in Serbia, even reaching the 2nd position in terms of foreign direct investment in 2021. Many well-known Swiss companies operate in Serbia and are employing more than 12'000 people. And if you take a train from Belgrade to Novi Sad, you will be travelling most probably in one of the brand new high speed Swiss trains of Stadler Rail.
Hardly to be overlooked in Belgrade are the green and yellow trams crisscrossing the city. They were a gift of the City of Basel and the Swiss government 20 years ago and remind us of the ambitious Swiss-Serbian cooperation program, through which every year more than 20 Million Swiss Francs are invested in projects aimed at supporting economic development and employment, climate change adaptation, and the fostering of democratic governance at the central and local levels. Of particular interest is the Swiss dual vocational education system, which serves as an inspiration for the current reform of VET training in Serbia.
On this website, you will find additional information about Switzerland and the bilateral relations between Switzerland and the Republic of Serbia. The site also offers an overview of services provided by the Embassy. Please do not hesitate to contact us - my staff and I would be pleased to help you.
Urs Schmid
Ambassador of Switzerland