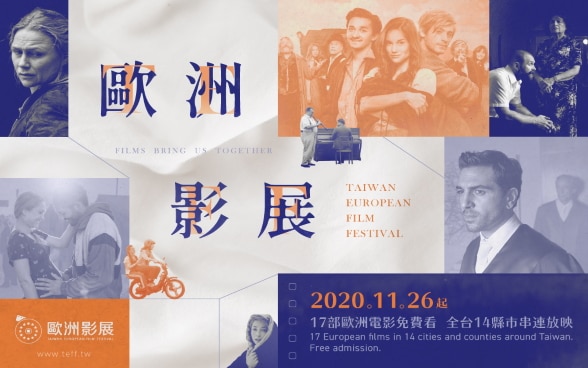 The 16th edition of the Taiwan European Film Festival (TEFF) will take place this year from 26th November 2020 until 31 January 2021 all around the Island in 30 locations. With the aim of bringing people together as well as promoting the diversity of cultures, arts and languages across Europe, the Festival is presenting a selection of 17 European films with both English and Chinese subtitles and free of charge admission.
"The Innocent" (Der Unschuldige) directed by Simon Jaquemet is Switzerland's submission for the Festival this year. With his second feature length film which unfolds like a slow-motion thriller, Simon Jaquemet confronts the audience with some age-old fears that threaten to challenge our identity.
For more information on venues as well as screening time and dates, please visit the official website of the TEFF below.