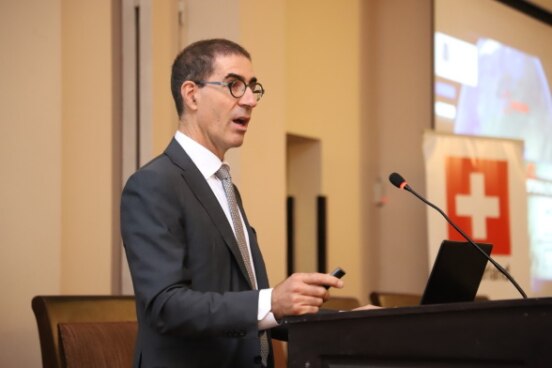 The high level workshop was part of a weeklong visioning event on new technologies and their opportunities in Africa, the Sahara Sparks 'Africa 4.0 Week'. The event offered a unique space for decision-makers, including those from the Government of Tanzania, to get acquainted with the Fourth Industrial Revolution, focusing on blockchain technology.
The workshop explored challenges and opportunities that emerge from the Revolution, impact on strategic development sectors and approaches that can be adopted. Highly qualified experts from Tanzania, Uganda, Kenya and Switzerland shared their knowledge and experiences.
Hon. Prof. Joyce Ndalichako, Minister for Education, Science and Technology, graced the event as guest of honour. Keynote speakers included Prof. Benno Ndulu, former Governor of the Bank of Tanzania, Amb. Ami Mpungwe, former Ambassador of Tanzania to South Africa, and Mr. Philippe Thevoz, eGovernment Systems Vice President at SICPA.
The Leadership Workshop proved to be a good first step towards realising the potential of the digital economy in Tanzania.