Embassy of Switzerland in Ukraine
As the official representation of Switzerland, the embassy covers all matters concerning diplomatic relations between the two countries. It represents Swiss interests in the areas of political, economic and financial affairs, legal arrangements, science, education and culture.
Coronavirus (COVID-19)
The World Health Organization (WHO) declared on 11 March 2020 that the current outbreak can be described as a pandemic. Today there is a risk of infection with the new coronavirus in all regions of the world.
For information relating to the new coronavirus (COVID-19), the information and instructions of local authorities (moz.gov.ua, covid19.com and mfa.gov.ua) and the recommendations of the World Health Organization WHO must be observed in particular. At the federal level, the Federal Office of Public Health FOPH informs the population about the coronavirus COVID-19.
The Federal Council advises against all non-urgent travel abroad until further notice. The FDFA asks all travelers abroad to register their trip and whereabouts on Travel Admin App to ensure that the representative can contact you. Please also see the link What does the FDFA advise?.
The staff members of the Swiss Embassy in Ukraine are currently working with a reduced physical presence on the embassy premises to prevent the spread of the coronavirus. In emergencies, appointments can be made at the Consular Section: Tel. +380 44 281 61 28, kyiv@eda.admin.ch. Outside office hours, please contact the FDFA Helpline, tel. +41 800 24 7 364/ +41 58 465 33 33, helpline@eda.admin.ch. Visas: Schengen visas and national visas will not be issued until 15 June 2020.
Situation in Ukraine
Entry and Exit Requirements:
All scheduled commercial international passenger services, including flights, trains, and buses to and from Ukraine are currently suspended. Airlines, including Ukraine International Airlines and SkyUp, have conducted special flights on a rolling basis, with unpredictable schedules. It is possible to leave Ukraine by land, but it must be clarified with the authorities of the neighbouring countries whether entry or transit through these countries is permitted.

All foreigners without residence permits are barred from entering Ukraine, with the exception of spouses of Ukrainian citizens.

All travelers, both Ukrainian citizens and foreigners, arriving in Ukraine will be required to undergo a 14-day self-isolation.
Quarantine measures:
The government of Ukraine has extended quarantine measures until June 22 to reduce the spread of COVID-19. Adaptive quarantine is in effect, i.e. restrictive measures will be gradually eased depending on the epidemical situation in each region. There will be a total of 5 stages of quarantine relaxation as explained below.
Starting on May 22:
All local public transportation except subways

Intra-regional transportation

Hotels (except for their indoor restaurants, gyms and swimming pools)

Summer terraces and takeout service at cafes and restaurants

Parks and recreational areas

Shops under 1000 sq. m, shopping malls, non-food markets and farmer's markets

Sporting events without spectators

Religious services
Starting on May 25:
Starting on June 1:
Fitness centers (except for group classes with more than 10 people)
Interregional transport, including Ukrainian Railways
Activities of educational institutions in groups of no more than 10 people
Starting on June 10:
Restaurants and coffee shops
Cultural institutions
Starting on June 15:
Gradual resumption of regularly scheduled international flights.
Access to these establishments and services is contingent upon adhering to anti-epidemic measures such as social distancing, regular disinfection, and wearing face masks.
Due to the complex and changing situation, i.e. adaptive quarantine, the Embassy of Switzerland to Ukraine cannot guarantee the completeness of this information.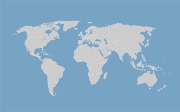 Services and visa

All consular services and visa support for residents of the countries listed below are provided by the Embassy of Switzerland in Kiev/Ukraine. Information can be found on the websites concerned:
Consular services – Ukraine
Visa and entry to Switzerland – Ukraine