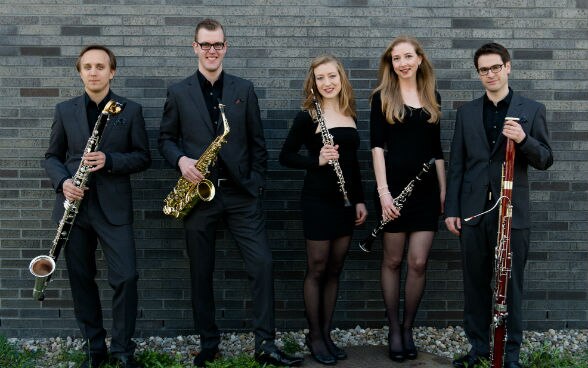 NEXUS brings together five reed instruments: oboe, bassoon, saxophone, clarinet and bass clarinet. The quintet's unique programming, fresh and in-depth interpretation, precise interaction and youthful enthusiasm fascinate audiences and open up new dimensions in chamber music.
The quintet will make its UK debut with the Swiss Ambassador's Award Concert at Wigmore Hall London on 18 October 2016 followed by performances in Belfast, Cardiff and Edinburgh.
NEXUS Reed Quintet was founded in 2010 and has since won awards in Switzerland and across Europe.
The Swiss Ambassador's Award Concert is an annual showcase of talented musicians with a classical and contemporary repertoire.