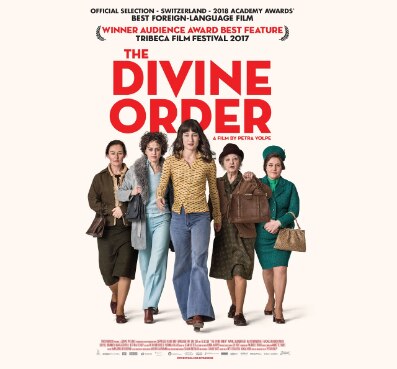 The Embassy of Switzerland in Australia in collaboration with the ANU Film Group will be screening the film "The Divine Order" by Swiss screenwriter and director Petra Volpe on 17 October 2018 - 7.30pm at the Coombs Lecture Theatre of the Australian National University.
The award-winning film depicts the Swiss women's suffrage movement in the 1960s and how women fought to convince men to introduce women's voting rights, with humour and tongue in cheek.
To view a trailer (Youtube): click here   
The first 100 tickets will be offered at the doors on a first come first served basis.
The ANU Film Group is Australia's largest film society and has been screening films in Canberra since 1966.
The Divine Order is a Zeitgeist Films in association with Kino Lorber: click here for more information