Embassy of Switzerland in Japan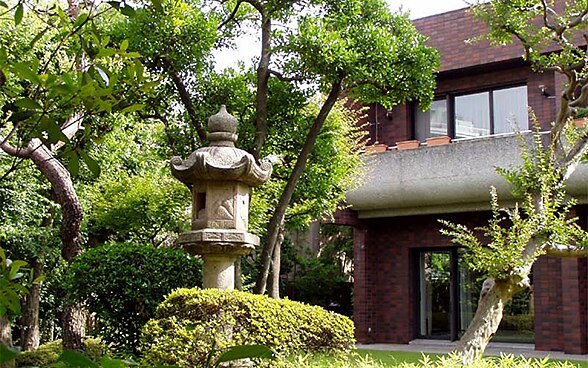 As the official representation of Switzerland, the embassy covers all matters concerning diplomatic relations between the two countries. It represents Swiss interests in the areas of political, economic and financial affairs, legal arrangements, science, education and culture.
Information about COVID-19
Please follow the instructions of the Japanese authorities.
Safety Measures
The State of Emergency has been declared in Tokyo, Saitama, Chiba and Kanagawa prefectures. All prefectures in Japan have implemented measures to address the COVID-19 situation. Please follow the specific precautions recommended by local authorities.
Information for Swiss Citizens in Japan and travelers to Switzerland or Japan
Links and resources on entry bans, travel restrictions, visas and official recommendations.
Please follow the recommendations of the local Japanese and Swiss authorities.