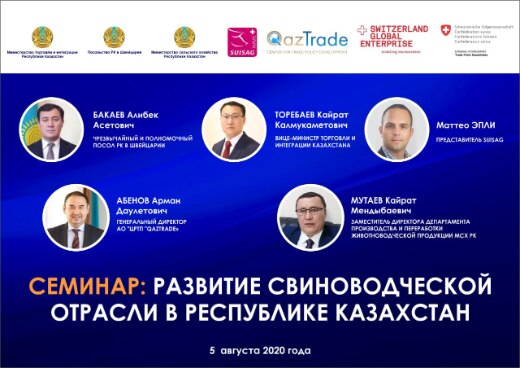 The webinar gathered about 40 representatives of 20 Kazakh enterprises, research and development institues, universities of agriculture and last but not least, meat processing plants.
In May and November 2019, representatives of the company Suisag visited Kazakhstan and had several meetings with pig producers in different regions, as well as researchers, representatives of the Ministry of Agriculture and various organizations active in the Kazakh meat business.
Suisag submitted to the Government of Kazakhstan a proposal for a pilot project to conduct a training seminar for pig breeders in Kazakhstan with a focus on genetics, artificial insemination and health. The creation of a Kazakhstani pig breeding centre following the Swiss model is under consideration.