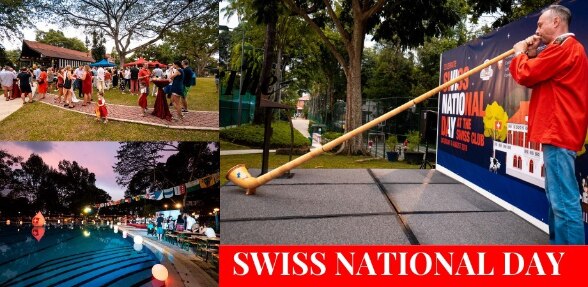 The Swiss Club and the Swiss Embassy will celebrate the Swiss National Day on Saturday 3rd of August at the Swiss Club.
The wine during the aperitif will be sponsored by the Embassy.
Tickets:
Normal price Adult $60, children $30.
Children below the age of 5 are free.
Time: 6:00pm

For more information or to buy your tickets please click here.