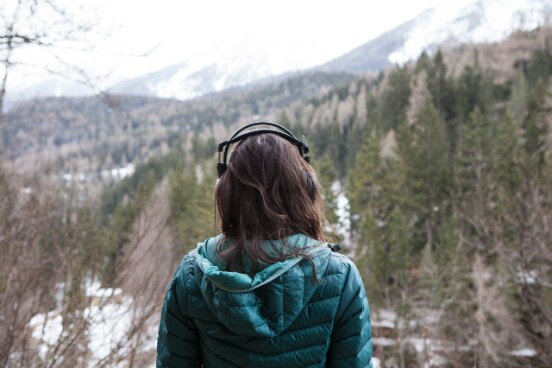 Since 2016, Swiss and Japanese vocalists, sound artists and performers Rahel Kraft and Tomoko Hojo have developed a collaborative practice around sound, place and intimacy.
Mixing performances, interviews, eld recordings, texts and improvisations, they create sound works focusing on the individual relationship between sound and space. At the Kyoto Art Center, they will perform "My Place / My Sound" which is based on four past projects.
During their one-month residency at the Nakanojo Biennale 2019, the artists are expected to develop a geo-localised audio walk. "Grass Eater Diary" will expand our auditory sensibility in relation to idling, walking and listening. This sonic immersive experience in the open-air environment will be exhibited at the Sawatori Onsen Area.
JUL 14–15     Kyoto Art Center, Kyoto
AUG 24–SEP 23     Nakanojo Biennale 2019, Gunma