Embassy of Switzerland in Russia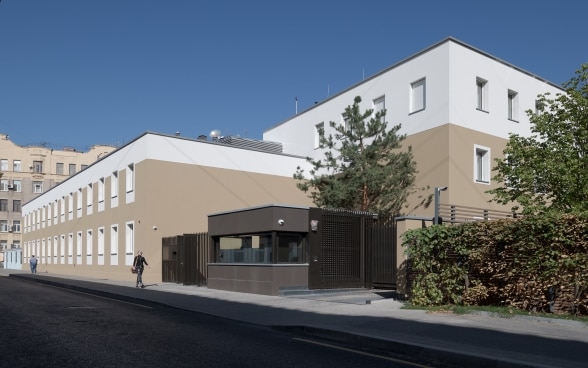 As the official representation of Switzerland, the embassy covers all matters concerning diplomatic relations between the two countries. It represents Swiss interests in the areas of political, economic and financial affairs, legal arrangements, science, education and culture.
Coronavirus: Border closures and suspension of air traffic
The Russian Government has decided that Russian land, river and sea borders will be temporarily closed from 30 March, 12am, until further notice:
Decision (in Russian only)
This restriction does not apply to diplomatic staff and their families, official delegations, truck drivers as well as train and ship crews carrying out cross-border transportation, Russian citizens travelling abroad due to the death of a close relative, residents of the Kaliningrad region who are in transit to or from Russia and some other categories of persons.
We recall that since 27 March and until further notice, international air traffic to and from Russia is suspended. This decision concerns all commercial flights as well as international charter flights, including flights to and from Switzerland. We recommend you to consult Aeroflot's web page for further information:
Announcement of Aeroflot (in Russian only)

The Russian Government reserves the right to grant flight permits on a case-by-case basis.
Due to the current situation, Swiss citizens may extend the validity of their residence permit or visa to Russia, even if these have already expired. To do so, please send your application (free format) to the nearest office of the Russian Ministry of the Interior.
In accordance with the request of the Federal Council of the Swiss Confederation, we call on all Swiss citizens travelling in Russia to register on the "Travel Admin" application. It is expected that the persons concerned will take independent steps to organize their stay under the current conditions:
Press release of the Federal Council dated 19/03/2020
We remind you that it is necessary to respect all the sanitary measures in force in your place of stay and to inform you regularly via the official channels of the evolution of these measures. Since 30 March new strict containment measures are in force in Moscow:
For specific questions regarding the current situation, please contact the Swiss Embassy in Russia:
moscow@eda.admin.ch
For general information about the new coronavirus, please visit the page "Focus new coronavirus (COVID-19)".
Closure of the Schengen Area
In order to further protect the population from the coronavirus, the Federal Council of the Swiss Confederation has decided to suspend the issuing of Schengen and national visas to third-country nationals from 19 March until 15 June 2020. Such persons will only be able to enter Switzerland in exceptional cases, e.g. in situations of extreme necessity. The counters of the Embassy and of our partner TLS Russia remain closed.
The Federal Council has also decided to restrict the entry into Switzerland of persons from Italy, France, Germany, Austria and Spain. Only Swiss citizens, holders of a Swiss residence permit and persons who have a professional reason for entering Switzerland or who are in a situation of absolute necessity are allowed to enter Switzerland from these five Schengen countries.
For specific questions please contact the Visa Section of the Embassy by email moscow.visa@eda.admin.ch
We also recommend that you consult the web page of the State Secretariat for Migration (SEM):
Border Controls
Coronavirus: Restrictions for foreigners to enter Russia
On March 16, 2020, the Government of the Russian Federation has decided to temporarily restrict the entry for foreigners and stateless persons to Russia from March 18, 2020, 12am, local time, to May 1, 2020, 12am, local time, with the following exceptions.
Directive 635-r (in Russian only)
The restrictions do not apply to diplomatic and consular staff in Russia and their families, to professional drivers of international shipping and bus companies, to crew members of airlines, maritime and river vessels, to liaison staff of international railways, to official delegation members, to holders of diplomatic, service and regular private visas attending funeral services of immediate relatives, and to persons holding permanent residence in Russia.
This decision equally applies to Swiss citizens. From March 18 2020 to May 1 2020, Swiss citizens who are not exempted according to the categories listed above are prohibited from entering Russia.
The decree published by the Mayor of Moscow on March 16, 2020, remains valid. It extends the mandatory 14 days of self-isolation to all countries of the European Union, the United States, the United Kingdom and to all European countries that are not part of the European Union:
Decree 21-UM (in Russian only)
The Swiss Confederation is among these countries. Since the publication of this decree, people arriving in Russia from Switzerland are required to self-isolate at home for 14 days upon their arrival.
The measures outlined in previous decrees by the Mayor of Moscow now also apply to persons entering Russia from Switzerland:
According to the decree of March 14, 2020, self-isolation also applies to persons living together with those who entered Russia from one of the countries mentioned above.


According to the decree of March 5, 2020, all travelers from the countries affected by the corona virus must contact a hotline set up by the Mayor of Moscow upon their arrival (+7 495 870 45 09; service in English: # 4). For further information, please consult this hotline.
For information on travel restrictions and other measures in connection with the outbreak of the coronavirus, we ask you to check the EDA travel advice for Russia:
Travel advice for Russia (in German, French and Italian)
If you have any questions about Russian entry regulations, please contact the Embassy or Consulates of the Russian Federation in Switzerland:
Representations of Russia in Switzerland
For general information on the new type of coronavirus, we refer to the leaflet "Focus new coronavirus (COVID-19)":
Information sheet COVID-19 (in German, French and Italian)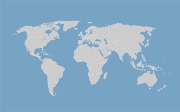 Services and visa
All consular services and visa support for residents of the countries listed below are provided by the Regional Consular Centre Moscow. Information can be found on the websites concerned:
Russia – Services
Russia – Visa
Swiss Ambassador's Award Russia
Are you a Russian institution or person with a particular link to Swiss historical heritage in Russia? The Swiss Ambassador's Award Russia (SAAR) honours Russian institutions and persons that have been particularly involved in maintaining Swiss historical heritage in Russia. Through the SAAR, the Embassy of Switzerland in Russia is acknowledging the work of these actors in perpetuating the century-old tradition of Swiss-Russian relationships.