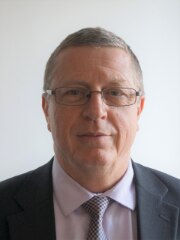 Dear friends of Switzerland in Northwest Russia,
Dear Swiss compatriots,
My team and I are welcoming you wholeheartedly to the Consulate General of Switzerland in St. Petersburg and our webpage.
In 1817, Switzerland opened a Consulate in St. Petersburg and upgraded it to a Consulate General in 1837. An Honorary Consul General headed it until 1906 when a fully-fledged legation was inaugurated. After the Russian revolution, the Swiss representation was subsequently transferred to the new capital.
The reopening of a Honorary representation in 1998, followed by its upgrade into a Consulate General in 2006, indicates the importance Switzerland puts forward to the second-largest city also referred to as Russian Cultural - or Northern Capital, home to some federal government bodies, important touristic, economic, scientific, educational and cultural Center. It underlines also the significance of the Northwest Region of Russia with the Republics of Karelia and Komi, Nenets autonomous district, the regions of Arkhangelsk, Vologda, Kaliningrad, Leningrad, Murmansk, Novgorod and Pskov.
Our main goal is to promote Switzerland's interest in Northwest Russia, to provide to the Russian - Swiss business, scientific, innovative, technological and cultural community a platform to connect and possibly discover new paths to enhance and grow opportunities in the relevant field as well as bringing you closer to Switzerland's beautiful tourist resorts and attractions. We do so, by keeping our doors open for new ideas, to work with you and facilitate interaction and mutual understanding.
For Swiss citizens that are looking for consular support or visas for foreign nationals the the Regional Consular Center in Moscow at the Embassy of Switzerland in Russia is the point of contact. Our colleagues in Moscow are glad to assist you.
Relationships depend first and foremost on people and their interactions. In this sense, together with my wife Gianna and in collaboration with my team, it is my pleasure, to help you discover Switzerland and its manifold opportunities. We look forward to staying in touch with you.
Thank you for visiting our website.
Warm regards,

Hansjörg Meier
Consul General of Switzerland in St. Petersburg