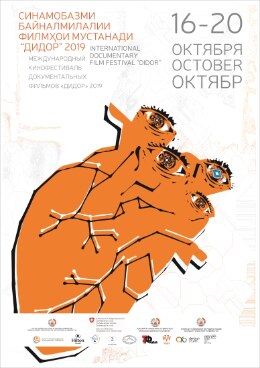 "To produce a documentary film is not an easy job to do. It requires a high level of skills and professionalism from the filmmakers. Documentary films are an excellent tool to better understand the complex world we live in. Films at this festival will deal with topical issues such as 'the position of women in developed and traditional societies', 'water', 'mountain development' or 'ethnography'. Through the prism of the films, we may see some of these issues from an interesting, new perspective"- said Corinne Demenge, the Deputy Director of the Swiss Cooperation office in Tajikistan.
Following the festivals' tradition, this year's event will be a tribute to Mamadkul Arabov – a professional camera operator, documentary film director and veteran of the World War II. For this occasion, the film called "Father: to the memory of Mamatkul Arabov" of Sharofat Arabova along with retrospectives of his best works will be demonstrated to the audience.   
Another highlight of the festival is films of young Uzbek documentary filmmakers from the FOCUS Film School experimental programme, which is supported by the Embassy of Switzerland in Uzbekistan.
A series of master classes and a round table on "Challenges of modern documentary films in a particular country" will be organized, promoting an opportunity for exchange among masters, peers and young filmmakers.
This year's festival jury will identify winners of both, International and Tajik films. The jury members are Gulnara Abikeeva (Kazakhstan), doctor of arts and film critic, Alireza Shahruhi (Iran), IRIB MEDIA TRADE Executive Director for Distribution and Georgiy Dzalaev, awell-known director of photography and documentary films.
The International Film Festival Didor is supported by the Government of Switzerland in collaboration with the State Enterprise Tojikfilm, TV Safina, the State Committee for TV and radio, and others.
A description of the films and a complete schedule can be found under: http://didoriff.tj/