Embassy of Switzerland in Bosnia and Herzegovina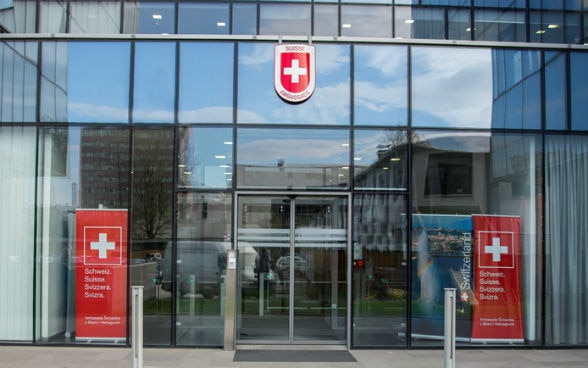 As the official representation of Switzerland, the Embassy covers all matters concerning diplomatic relations between the two countries. It represents Swiss interests in the areas of political, economic, financial and legal affairs, as well as science, education and culture. Furthermore, the Embassy is responsible for the implementation of the Cooperation Programme.
Newest travel information
Entry to Switzerland for nationals of Bosnia and Herzegovina
Due to the epidemiological developments, as of October 11th 2021 Bosnia and Herzegovina will belong to the risk countries.
For non-vaccinated third-countries nationals, the entry in Switzerland will only be possible in case of emergency. In addition the issuing of a Laissez-Passer will be necessary.

Any justified requests need to be sent to the following e-mail address: wien.cc@eda.admin.ch.
A list of emergency situations can be found online in the Covid-19 directive from the State Secretariat from Migration SEM (D / F) under point 1.5.
Persons from a risk country may enter Switzerland if vaccinated with a recognized vaccine: Federal Office of Public Healt (FOPH).
More information can be found on the web-site of the state Secretariat for Migration.
If your trip to Switzerland includes transit through another foreign country, travelers are responsible for verifying the travel restrictions in place of that country.

To see what rules apply to your own particular situation when entering Switzerland, consult the online Travelcheck.

Everyone entering Switzerland must present a completed entry form (rare exceptions may apply, please refer to art. 3 of the COVID-19 Ordinance on International Passenger Transport). It is important to fill out the electronic entry form on a computer or smartphone at the earliest 48 hours before the travel in order to receive a QR code by email. This code needs to be kept at hand for inspection upon arrival in Switzerland. The controlling authority can impose a fine if the entry form is not completed or if the information provided is false.
For entry to Switzerland or boarding, the VRT (3G) rule (vaccinated, recovered or tested negative) will apply as of January 22, 2022. This means that the obligation for vaccinated and recovered people to present a negative result of a PCR or an antigen rapid test before entering Switzerland is lifted. The collection of contact details (SwissPLF) will now be restricted to people entering Switzerland by plane and long-distance buses.
Graphic on the rules of entry (PDF, 348.7 kB, English)
On the following websites, you can review all information regarding restrictions that apply due to the COVID 19 pandemic situation:

Travel Information by the FDFA (DE, FR, IT)
Entry to Bosnia and Herzegovina for nationals of Switzerland and the EU

The borders of Bosnia and Herzegovina are again open for nationals of Switzerland and the EU. These travelers can enter Bosnia and Herzegovina if they have one of the following three certificates:
negative COVID-19 (PCR or antigen) test result of an authorized laboratory that is not older than 48 hours.
certificate of COVID-19 vaccine (14 days after full vaccination)
doctor's certificate that they have already had COVID-19 14 to 180 days ago.
Exception from this rule:
Child under 7 years, accompanied by a parent in possession of one of the three certificates;
A minor foreigner whose parent is a citizen of Bosnia and Herzegovina, as well as a foreigner who is the spouse of a citizen of Bosnia and Herzegovina.
On the following websites you can review all information regarding restrictions that apply due to the COVID 19 pandemic situation:

Border Police of Bosnia and Herzegovina
Ministary of Security of Bosnia and Herzegovina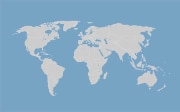 Services and visa
All consular services and visa issues are provided by the Regional Consular Centre Vienna except for the civil status matters which remain in Sarajevo.
Consular services
Visa and entry to Switzerland