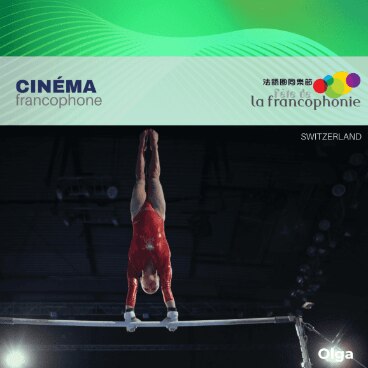 Synopsis
2013. Olga is a 15-year-old passionate Ukrainian gymnast. Exiled in Switzerland, she does her best to fit into the national team. But the Euromaidan revolt erupts in Kiev, suddenly involving everyone she cares about. As the young girl prepares the European Championship, the revolution enters her life and shakes everything up on its way…

Palmarès / Awards
OLGA is the first feature-length fiction film of Elie Grappe, and it was selected for the 60th Semaine de la Critique at the Cannes Film Festival, where it won the Prix SACD for Best Screenplay.  OLGA is Switzerland's official submission for International Feature Film competition for the 94th Academy Awards®.
Réalisateur / Director - Elie Grappe
Born 1994 in France. Elie Grappe completed musical training at the National Conservatory in Lyon. After attending the preparatory course at École Cantonale d'Art de Lausanne (ECAL) he proceeded to study film, receiving his Bachelor in film from ECAL in 2015. His short documentary film REHEARSAL (2014) was selected for IDFA, Clermont-Ferrand and Krakow Film Festivals. His short fiction film SUSPENDU (2015) was shown at 60 film festivals worldwide and garnered numerous awards.  Elie Grappe lives and works in Switzerland.
For more information and to register please go to the Website of the Alliance Française Hong Kong.