"Switzerland's pioneering role is recognised internationally"
Switzerland has signed a restitution agreement with Peru and Luxembourg. It intends to return to the Peruvian authorities illicit assets amounting to 16.3 million dollars that were deposited in Switzerland by Vladimiro Montesinos, the former head of Peru's intelligence service. Corinne Cicéron Bühler, head of the Directorate of International Law (DIL), explains the significance of this agreement.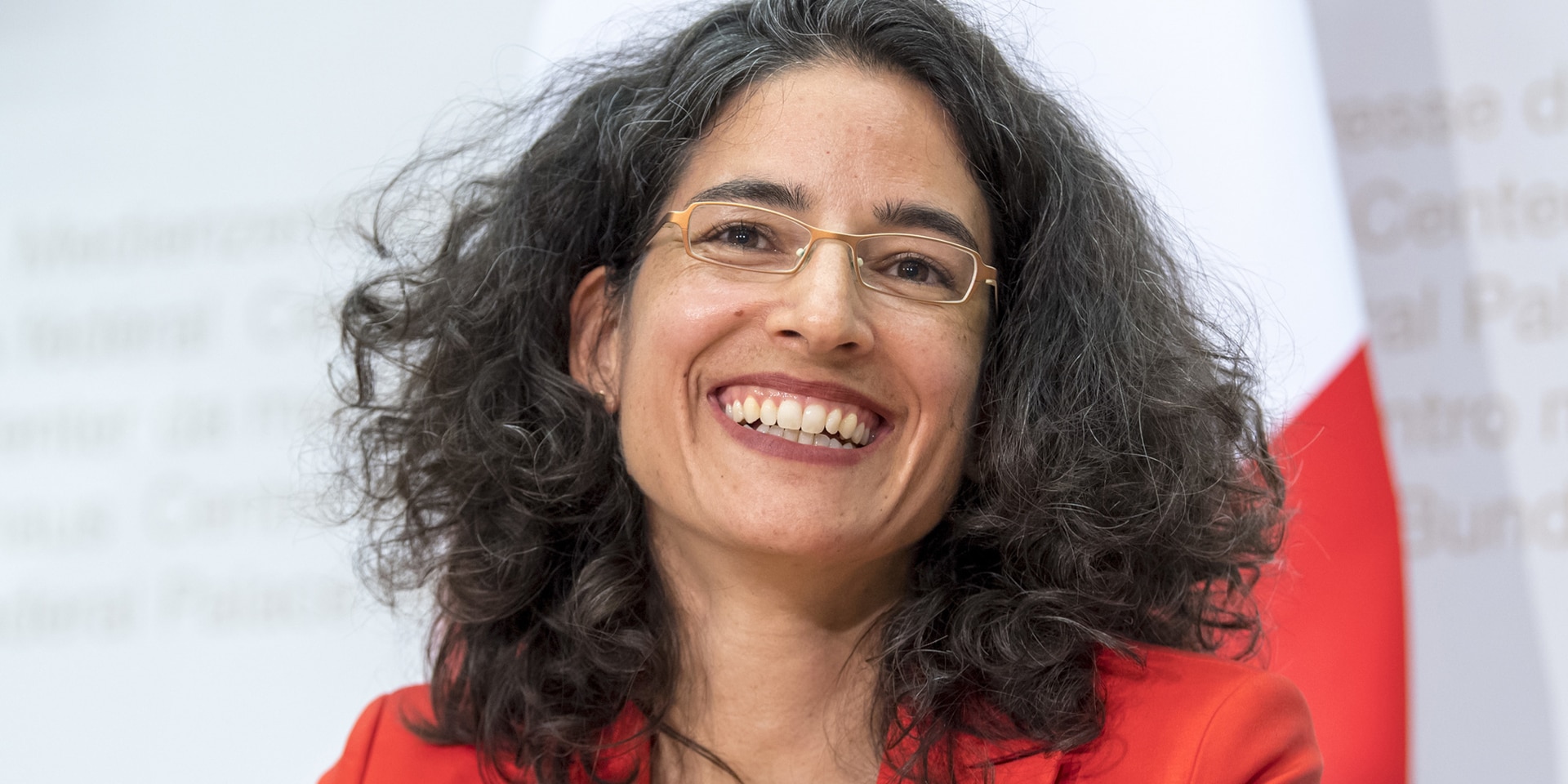 Corinne Cicéron Bühler has been the Director of the Directorate of International Law of the FDFA since 9 May 2018. © Keystone
The Confederation is returning more than 16 million dollars to Peru. Has this become common practice in Switzerland and elsewhere in the world in recent years?
Switzerland has been pursuing a proactive policy on illicit assets held by foreign politically exposed persons (PEPs) for some time now in its capacity as both a leading international financial centre and a key actor in the fight against corruption. Since the ouster of former Philippine President Ferdinand Marcos in 1986, Switzerland has continually refined its apparatus for preventing, freezing and returning illicit PEP assets. I personally feel very strongly about this topic because I have been actively involved in it myself throughout my career, from my days as a young legal officer at the DIL to my current role as head of the Directorate. Switzerland has an innovative approach in this area that has enabled us to repatriate more than 2 billion dollars over the past 30 years. Its pioneering role in the restitution of illicit assets held by PEPs is recognised internationally.
Why is the restitution process often lengthy and complex?
As the Montesinos case shows, cases leading to asset returns are corruption cases involving PEPs and having international ramifications. These cases are complex because the crimes were committed abroad, so the evidence and witnesses are often abroad as well. Success thus depends on other countries in addition to Switzerland and hinges in particular on good cooperation between the Swiss and foreign authorities. In this respect, Switzerland supports the Basel-based International Centre for Asset Recovery (ICAR). ICAR offers technical assistance to countries of origin. ICAR has developed a longstanding technical cooperation with the Peruvian judicial authorities and has contributed to ensuring that Peru is able to issue the necessary judicial decisions with a view to a restitution.
On top of this, judicial procedures must respect the rule of law. That means that the PEPs in question have the right to appeal against the various judgments handed down, which of course takes time. To ensure that justice is done, it is important that PEPs who have enriched themselves illegally have their assets seized through a fair, legal procedure. This is why misappropriated funds cannot simply be returned overnight.
Switzerland is returning assets to an affected country together with another state. Why is this significant?
It is indeed the case that Switzerland has signed the restitution agreement with a third country – in this case Luxembourg – as well as the country in which the misappropriated funds originated. This tripartite agreement arose due to the fact that Luxembourg, through its own efforts, was also in a position to confiscate assets from the Montesinos clan and return them to Peru. All three states agreed to coordinate the restitution process in order to take advantage of synergies. Switzerland has an interest in increased coordination between the major international financial centres when it comes to returning stolen assets. The cooperation with Luxembourg represents a concrete success in this respect.
Where exactly will the returned assets be invested, and how did the three states involved arrive at this restitution agreement?
The assets restituted by Switzerland and Luxembourg (around 26 million dollars in total) will flow into three local projects to strengthen the Peruvian judicial system (Poder Judicial), the Attorney General's Office (Ministerio Público) and the Ministry of Justice and Human Rights (Ministerio de la Justicia y Derechos Humanos). These projects are explicitly focused on combating corruption and organised crime, for example by strengthening the capacities of the personnel in the institutions concerned, harmonising and computerising internal processes, and speeding up the implementation of Peru's new Code of Criminal Procedure. The restitution solution will thus strengthen the rule of law in Peru while also benefiting the country's population. The Swiss Agency for Development and Cooperation (SDC) brought its expertise to bear in helping Peru to draft the project concepts, leading to a sharper strategic focus and unified methodology across the three projects.
Switzerland has earned international recognition for its efforts with regard to the restitution of illicit assets held by PEPs. Where does this credibility stem from?
Switzerland has an established approach and a track record of delivering on restitution, so it has succeeded in transforming its message into real-world results. This gives it considerable credibility and recognition on the international stage. Building on this track record, Switzerland plays an active role in international forums – especially within the United Nations – with a view to establishing guiding principles and best practices relating to the restitution of illicitly acquired assets held by PEPs.